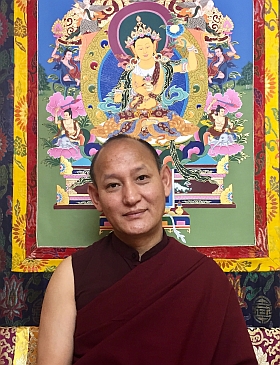 Donations for A Khrid Part I –
III

: Teaching and Transmission with Tempa Dukte Lama, 2023




Thank you for supporting Tempa Dukte Lama's offering of A Khrid Part I – III: Teaching and Transmission. We deeply appreciate everyone's generosity and support!

Your donation counts as registration for the Zoom & In-Person Teaching.

We will be sending out Zoom invitations and how to attend in-person on Friday, February 17th around 4:00 pm EST.
Donate by Paypal
Donate by Stripe | Credit Card
Donate by Check, Please Send Your Check to:
Olmo Ling
1101 Greenfield Ave
Pittsburgh, PA 15217
with a note "A Khrid I-III"
Please email us with any questions at bon@olmoling.org