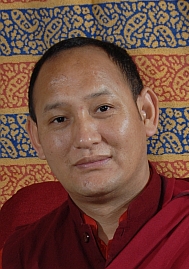 Olmo Ling Bon Center & Institute
Olmo Ling is a religious educational non-profit organization dedicated to preserving the ancient teachings of the Bon tradition of Tibet and making them available and accessible to lay practitioners.
Olmo Ling offers weekly meditation practice and teachings, prayers, meditation instruction and private interviews, and a study program that includes regular retreats with Tempa Dukte Lama and visiting lamas of the Bon tradition.
---
Olmo Ling Board of Directors
Learn about our Board of Directors here.
---