Olmo Ling Children's Fund
Tempa Lama has created the Olmo Ling Children's Fund to support children and young people in Humla, Nepal, who cannot attend school or vocational training because of a lack of funds. Please partner with us to offer the precious gift of education to these young people in need. Tempa Lama personally selects all children given individual needs and circumstances and willingness and ability to study hard. Over the years, Olmo Ling Children's Fund has enabled many girls and boys to complete school as well as vocational training.
Continuity of support is crucial in order to ensure that each child completes education as planned. If you would like to commit to a recurring annual or monthly donation, please contact the Olmo Ling office at 412 904 1112 or bon@olmoling.org, or set up an automatic subscription through PayPal (to bon@olmoling.org).
Thank you for your generosity!
Children in Need of Support
Siddharta's Basic School in Humla, Nepal, has requested Tempa Lama's support to be able to provide three meals a day to children in need. We are currently raising funds to support 27 children, pictured below, with three meals a day.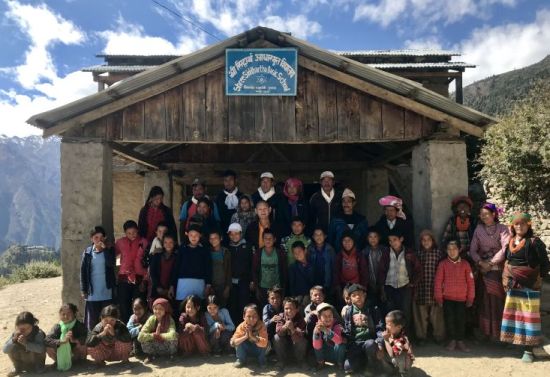 Currently Supported Children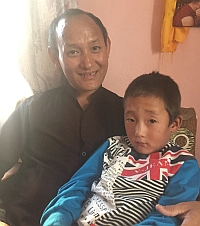 Yeshe Norbu
Yeshe Norbu lost his father a year ago and his mother is struggling to support him. He is a very bright, creative and gentle child. We would like to support Yeshe to live and study at Menri Monastery in India, the main monastic center of the Bon tradition. Menri offers a home, loving care, and education to several hundred children. This will provide Yeshe with the precious opportunity to attend school with other Tibetan children and undergo the monastic studies of Bon rituals and philosophy. After completing school he can choose to continue his studies toward a Geshe degree (doctor of philosophy) at Menri or shift to a vocational training.
Full name:
Yeshe Norbu
Year of birth:
2010 in Humla.
Amount needed:
Yeshe requires $480 per year to provide room, board and studies at Menri, and support occasional visits from his mother.
---
Children and Young People Who Completed Education with Support from Olmo Ling
Tsewang Ngodup
Tsewang Ngodup is a hard-working, bright and kind-hearted young man from Humla who currently lives at Menri Monastery in India. Thanks to our generous sponsors, Olmo Ling Children's Fund has made it possible for Tsewang to fulfill his dream of attending carpentry school in India. Tsewang completed his studies in summer 2016.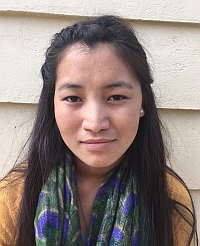 Punor Lama
Punor is a very bright girl who has completed public school in the remote Himalayan valley of Humla, Nepal. She is very hard working and finished school with such excellent results that she has been offered a scholarship for training as a dentist in the city of Pokara, Nepal. Olmo Ling has sponsored her travel costs to Pokara and is now supporting Punor's living expenses in Pokara where she will be studying through summer 2018. This precious support is helping Punor fulfill her dream to obtain a quality education for supporting herself while helping others as a dentist.