We are excited to announce that H.E. 7th Kundrol Rinpoche will visit us again this November to give a traditional Teaching on the Fourfold Mind training.
Teaching : Fourfold Mind Training
Saturday Nov 22 2008, Pittsburgh, PA
7th Kundrol Rinpoche – A great Bon Healer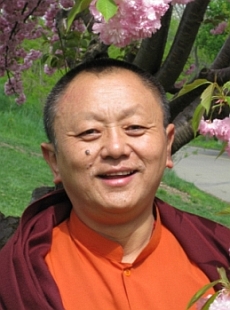 In this the daylong teaching seminar, Kundrol Rinpoche will give authentic and traditional Bon teachings on the Fourfold Mind Training and Prophecies for the 21st century given by great master Drenpa Namkha of 8th century.
Date: Saturday November 22 2008
Hours: 10:a.m. to 5.p.m(with lunch break)
Venue: 734 Melbourne St, Pittsburgh

PA 15217

.
Donation: $50 for the teaching
Kundrol Rinpoche will discuss the Four Mindstreams and Prophecies for the 21st Century given by 8th century Bon master Drenpa Namkha. The Fourfold Mind Training lead the mind from the mundane to the higher and deeper world of the divine, transforming mere existence into an experience of living with wisdom and compassion. As Kundrol Rinpoche has a deep connection to the 8th Century master, Drenpa Namkha, he will reveal the implications of his Prophecies for the 21st Century.