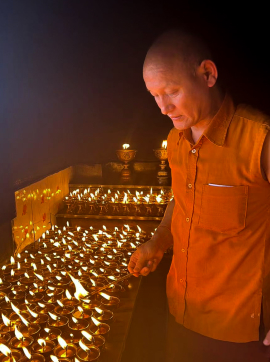 Donations for Teaching on Bardo with Tempa Dukte Lama, 2023.
Thank you for supporting Tempa Dukte Lama's offering of Teaching on Bardo. We deeply appreciate everyone's generosity and support!
Your donation counts as registration for the Zoom & In-Person Teaching.
We will be sending out Zoom invitations and how to attend in-person on Friday, April 28th around 4:00 pm EST.
Donate by Paypal
Donate by Stripe | Credit Card
Donate by Check, Please Send Your Check to:
Olmo Ling
1101 Greenfield Ave
Pittsburgh, PA 15217
with a note "Bardo Teaching"
Please email us with any questions at bon@olmoling.org