The 7th Kundol Namkha Thinley Wangyal Rinpoche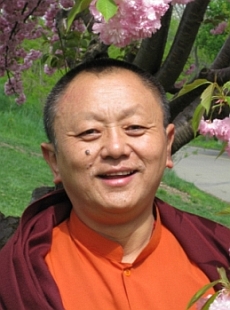 Kundrol Rinpoche is the seventh reincarnation of the great Kundrol Jatson Nyingpo of Tibet. Kundrol Jatson Nyingpo was a great terton, revealer of hidden treasures and founder of the great seat of learning Mongyal Monastery in Tibet. Since the birth of the first Kundrol Rinpoche in 1700 AD, reincarnations of the Rinpoche have successively appeared to uphold the wheel of compassionate teachings of the Bon for the benefit of all sentient beings. The depth of the great deeds of Kundrol Rinpoche and the vastness of his knowledge are the signs that he is truly the great Terchen Kundrol Hung Chen Dodhul Lingpa in a different physical form.
Kundrol Rinpoche is a non-sectarian and has received teachings and empowerments with highly venerated Bon and Buddhist masters such as H.H. Dilgo Khyentse Rinpoche, H.H. Menling Tri Rinpoche, H.E. Dodrup Rinpoche and many others.
---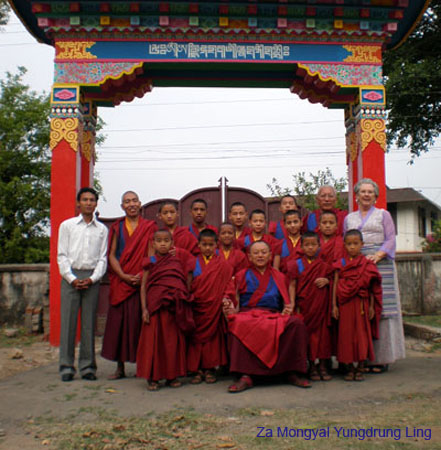 Kundol Rinpoche with some of his monks at Za Mongyal monastery in India. Photo courtesy of Zamongyal. Zamongyal also provides more information about Rinpoche, his teaching schedule in Toronto, and the Za Mongyal monasteries in India and Tibet.