Writing to Heal Workshop

with Robin Clarke, LCSW, MFA, MA via Zoom
Saturday, April 23rd from 9:30 – 11:30am EST via Zoom
---
Robin Clarke is offering this special Writing to Heal online workshop specifically to raise funds for the construction of a much-needed public restroom at his home monastery, Menri Monastery in India. This event is part of our Menri Public Restroom Fundraising Campaign. It is more important than ever for people to have access to a clean restroom and running water to wash their hands at Menri Monastery, the Mother Monastery of the Bon Tradition.
---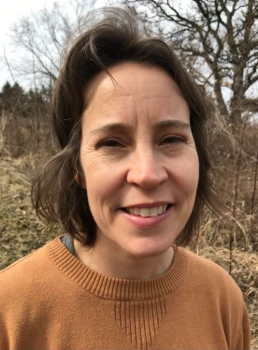 Writing to Heal Workshop
with Robin Clarke, LCSW, MFA, MA via Zoom
Saturday, April 23rd from 9:30 – 11:30am EST
This interactive writing workshop will be an opportunity for participants to identify areas where they might want to release the grip of the past on the present. Through guided meditation, we will access high vibration consciousness in order to act as channels, guides, and compassionate friends to ourselves on a journey into the heart.
We will use writing to activate and intensify the healing process. When we write from an intention of compassion for self and others, we have the capacity to directly channel the wisdom of our higher self. We can unravel stories about the past that do not serve us, reframe and release negative beliefs about the self, and experience healing on an emotional, psychological, and spiritual level.
Meet Robin Clarke
Robin Clarke, LCSW, MFA, MA, is a psychotherapist, writer, and teacher. She has worked with children, adults, and families for the past five years as an outpatient therapist. She is an EMDR certified trauma therapist and a Certified Trauma & Resilience Practitioner (CTR-P). Her therapy emphasizes unconditional positive regard, attuned presence, teaching mind-body skills to relieve anxiety and depression, and developing safe spaces in which to heal from trauma. Her first book of poems, Lines The Quarry (Omnidawn, 2013), won the Omnidawn 1st/2nd book prize for poetry, judged by Brenda Hillman. With the poet Sten Carlson, she co-authored a chapbook of poems entitled Lives of the Czars (nonpolygon, 2011). An excerpt from her memoir-in-progress, Those Little Anodynes, won the 2016 Tupelo Open Prose award, judged by Nick Flynn. Her poems and prose have been published in Conduit, Denver Quarterly, Fence, jubilat, LABOR, Tupelo Quarterly, Verse, and elsewhere. Robin lives in an intentional co-housing community with her partner and their two daughters.
---
Registration and Fees
This fundraising event will be 'pay what you want'. We invite you to kindly select an appropriate fee according to your means after clicking on the registration button below. Registration fees and donations will help Menri Monastery and its community greatly. Not only will you receive this fulfilling writing course from Robin Clarke, but you will also help protect the well-being of the monastic community and visitors.
$5.00
$10.00
$25.00
$45.00
Back to Olmo Ling Retreat and Teaching Schedule